Customisation Lobby
At Dolav, we view our customers as trusted partners, responding quickly and effectively to their ideas and feedback. We take pride in customising our solutions to meet customer requirements, even undertaking joint product development projects when applicable.

Our Customisation Solutions
Make our Dolav your own
Build
Adjust to your unique dimensions. We will design it safe and strong.
Innovate
Enjoy our certified technologies RFID IML, DM and AM Materials and ESD.
Brand
Let everyone see your brand. Print your logo and your unique colours…
Accessorise
Your needs are our expertise Wheels, lids, doors, locks and much more.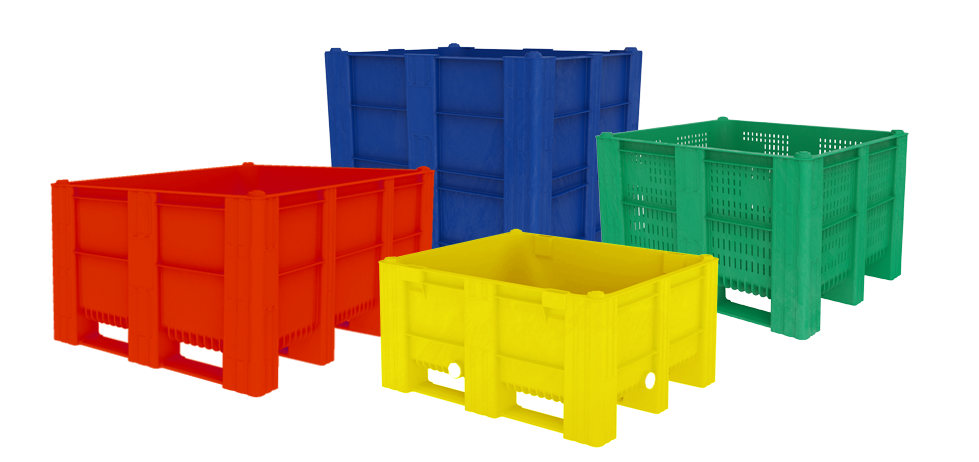 Build & Colour
Dolav has a fully dedicated team to provide customised solutions for special demands. Our box pallets can be made taller, shorter, longer or wider according to the customer needs.
Contact Us
Accessorise
Dolav offers a wide range of accessories to make your Dolav the perfect solution.

Download our accessory guidelines and find the right solution for you

You can Add:
Doors
Wheels
Locks & Hinges
Drainage
Lids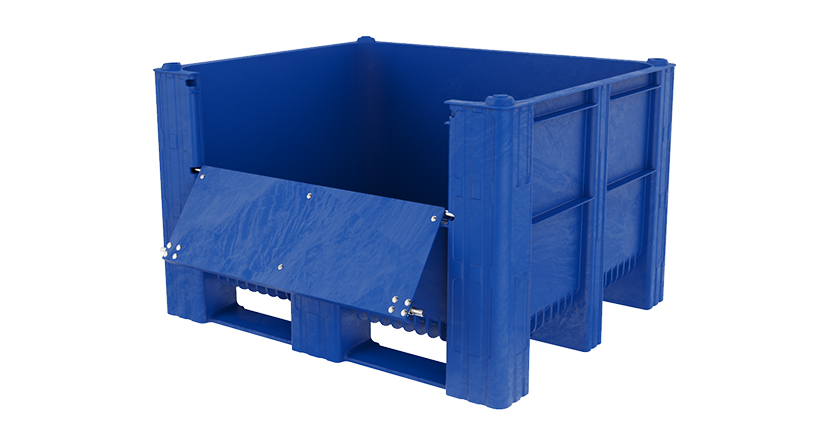 Download Accessorize Guidelines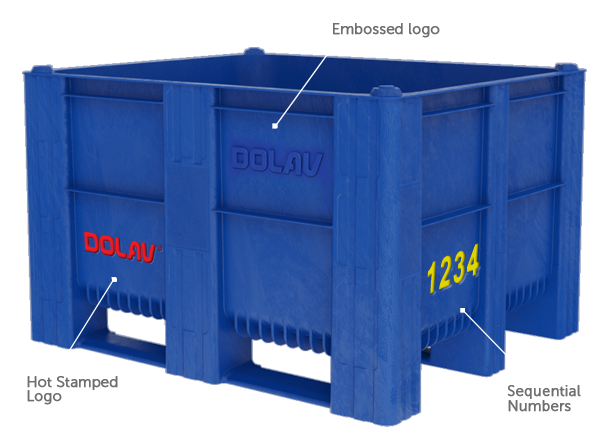 Brand
At Dolav, every client can personalise their products. We offer different methods including Embossed and Hot Die Stamping allowing you to give your products an indelible proof of ownership. This helps provide clear owner identification and reduce the cost of loss.
Hot stamp Logo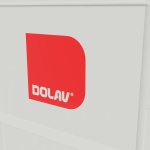 Emboss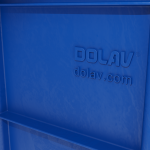 Sequential numbers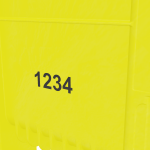 Innovate
At Dolav, Innovation isn't a job, it's a culture. We are proud to be a leader in quality and a pioneer in new and advanced solutions for our clients. Always keeping one step ahead, we make it our goal to deliver the most creative innovations that soon become the new industry standard.
Read More