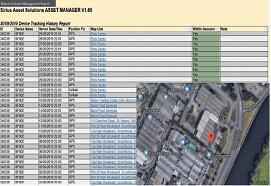 New tracking solution for Dolavs in UK
We are pleased to announce that in the UK we are working with a British company, Sirius Asset Solutions Ltd, to provide a tracking solution for Dolavs. This collaboration offers our customers the reliability of the Dolav brand with the expertise of the Sirius tracking solution.
By working together we can now offer our customers a tried and tested tracking solution for purchased or leased Dolavs. It enables customers to locate their Dolavs and to dramatically reduce their losses and costs by knowing exactly how they are deployed.
No maintenance is required for this tracking solution over its four year life and a daily report provides the location and utilisation of the Dolav regardless of whether they are in the UK or continental Europe. This tracking solution is not only available for new Dolavs but can be retrofitted to existing owned or leased fleets."

Contact Us